REcampus – The New Wave of Online Education
Dearborn offers asynchronous online education through our REcampus platform.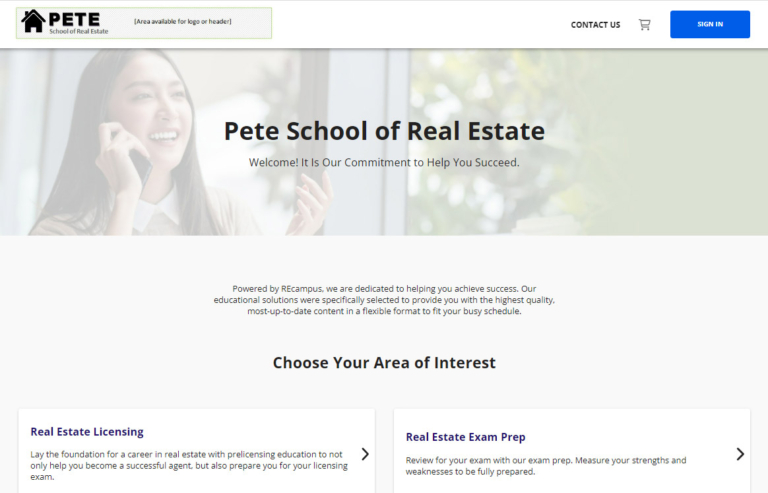 Click here to add your own text
Why Online Learning with REcampus?
Become an Online REcampus Real Estate Education Partner
There are many reasons why more people utilize online education to achieve their higher education goals. Instructors can optimize the timeliness and focus of the curriculum, students can more easily fit learning into their schedules, and, as a result, schools spend less on training students with larger returns on their investment. REcampus online learning offers a number of advantages for schools looking to develop a new program or curricula, and none is bigger than the ability to offer training anywhere, anytime.
Benefits:
Increase your geographic reach—you are no longer limited by student drive times to your physical classrooms
Reduce your overhead by shrinking your physical classroom footprint
Host regulated and non-regulated courses
Technical support for schools and students
User-friendly interface
Students can begin classes anytime and study anywhere they have an internet connection
Enables student-centered teaching approaches
Improve student retention by allowing them to learn at their own pace
Course progress tracking and immediate exam results
Real estate licensing and continuing education courses tailored to state requirements
Online Course Features & Learning Options
REcampus Partner Levels and Benefits